EMF Consulting is in the business of training and consulting. A small business with little time to be concerned about the workings of a website yet recognising the need to have one as a business tool.
Sounds like a job for WordPress.
Use the existing content, reskin and refresh.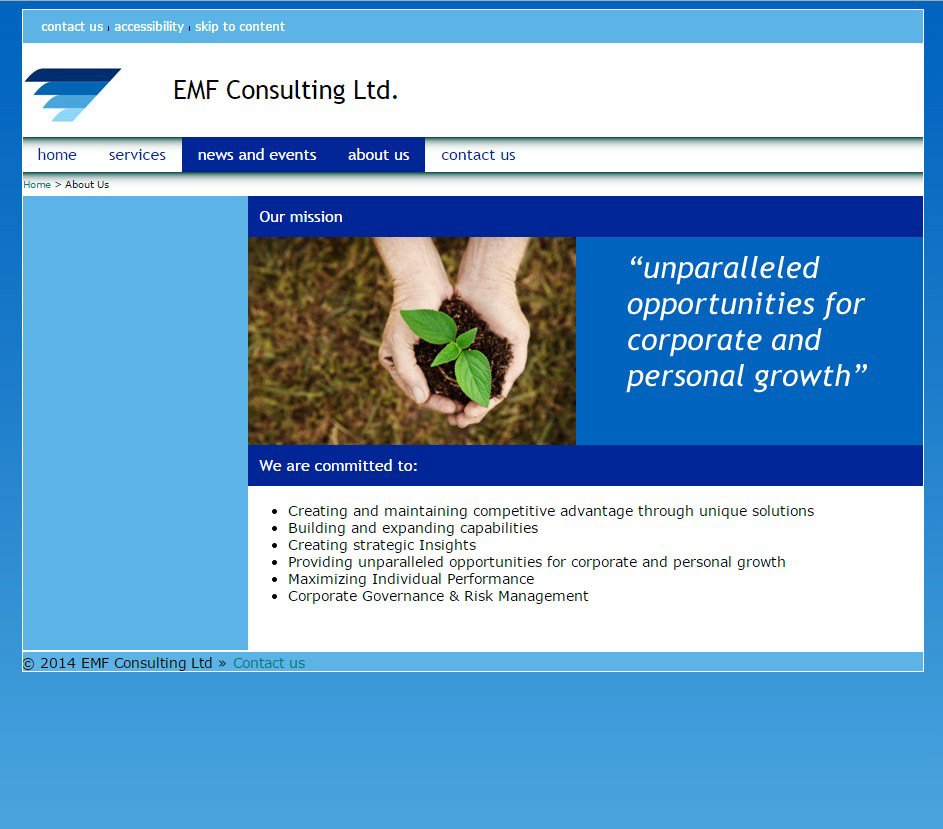 Using Divi 2 WordPress and keeping the colour scheme, the old About Us page turned out like this.